Municipal Solid Waste
Solid Waste Shredders by American Pulverizer effectively reduce municipal/industrial refuse and other materials to a smaller, more dense and uniform product for incineration, pyrolysis, compaction, transfer station, and composting requirements.
A century of experience comes with each American Solid Waste Shredder. Complete systems available with infeed and takeaway conveyors, trommel screens, magnets, and air separation equipment.
MSW Processing Equipment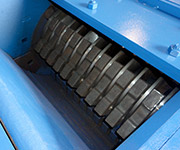 HAMMERMILL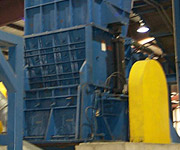 60x60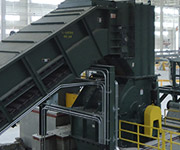 60x90
Contact Us For questions or other information about our MSW processing equipment.