Reversible Impactor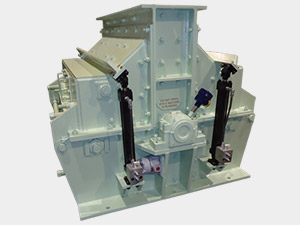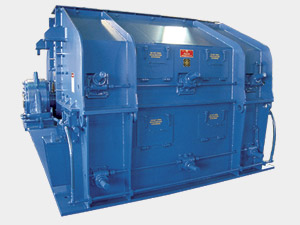 Reversible Impactors feature the quality, dependability, service, parts, and performance you expect from American Pulverizer. Reversibility allows up to double the life. It handles high tonnage with close control of product size and more cubical shape.
Reversible Impactors are easy to adjust and maintain for dependable performance. They come with a large first-stage impact area, easily adjustable impact blocks, complete interchangeability of block parts for minimum parts inventory, and open bottom discharge. They are also adaptable for clays, shales, ores, minerals, coal, limestone, cement rock, and more.
These machines are high feed drop designed for more wear-savings on hammer faces. They are available in designs for open-faced or completely closed-circuit systems. Rotors are long-life, heat-treated, factory-balanced, and keyed to the shaft. The housing is made of ribbed-reinforced heavy steel and joining surfaces are machined for perfect fit and dust control.
Contact Us For questions or other information about our Reversible Impactors.