Rotors & Repairs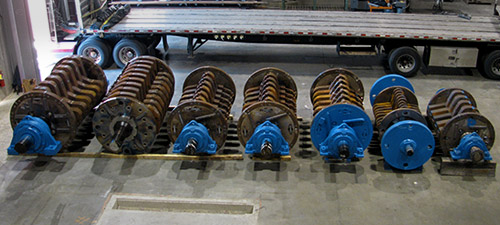 Emergency Rotor Repair
With the use of three CNC lathes, American Pulverizer Company is focused on emergency rotor rebuilds.
Our shop is equipped with CNC boring mills for machining center discs, end discs, and spiders. Tear down and reassembly is accomplished in-house, as we use high capacity cranes. Rotors are assembled to strict interference fit requirements.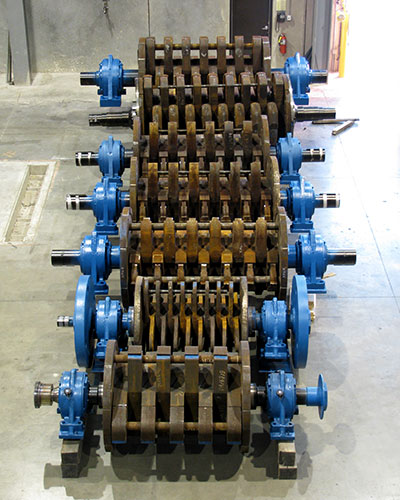 Contact Us For questions or other information about our rotors and repair service.